Entertainment Weekly -- Television
On the Air by Lynette Rice
What a Witchin' Idea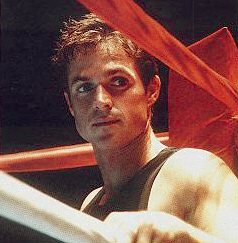 Television folks love a good idea, especially after somebody else comes up with it. So when those clever kids behind The Blair Witch Project proved that a prerelease website could translate into boffo box office, the networks paid close attention. To wit: Fox plans to introduce a site later this season that will hype its teen-skewing fall 2000 drama Fearsum (about -- how apropos -- the host of a website that tracks supernatural occurrences). Fearsum just happens to be created by Haxan Films, the five-member team responsible for writing and producing Blair Witch.
CBS, meanwhile, has already jumped on the Blair Witch bandwagon. Almost three months ago, the Eye's promotional team quietly launched BRAINHARVEST, a website for its old brain-in-a-new-body sci-fi drama Now and Again.
"I'm a college student on the East Coast. That's all I can tell you about me at this time," the site starts out, before the so-called " author" reveals how she gained access to an internal government memo referring to a brain remaining "fully functional" after its owner was struck and killed by a subway car (the premise of Now and Again).
"It goes back to shows like The X-Files," says CBS' senior VP of advertising and promotion Ron Scalera, whose site has lured more than 50,000 visitors from as far away as Russia, Finland, and Singapore. "The fact that it could possibly be real makes it that much more enjoyable."
November 12, 1999