Men's Journal
by David DiBenedetto
High Style:
Television's latest superhero takes a new route with a classic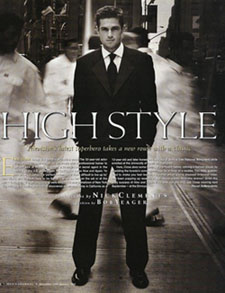 Eric Close knows the benefits of looking good. The 32-year-old actor worked out six days a week for six weeks with a professional trainer to get the part of Michael Wiseman, a bioengineered secret agent in the employ of the U.S. government, in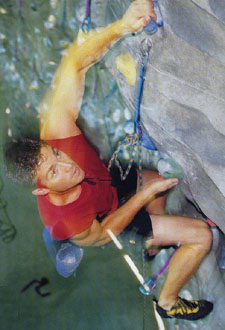 CBS's new series Now and Again. "In the show, I'm called the 'perfect human body.' That's difficult to live up to," says Close, who is most likely to be found -- when he isn't on the set or at the gym -- testing his strength on climbing walls around his new hometown of New York City, indulging a passion that he first discovered at summer camp in California as a 13-year- old and later honed on the rocks of Joshua Tree National Monument while enrolled at the University of Southern California.

Eric Close takes a new route with an old faithful.
Here, Close does some honing of a different nature, refining a fashion classic by shedding the tuxedo's conventional bow tie in favor of a necktie. This style, guaranteed to make you feel less like a waiter when you're dressed in formal wear, has been popping up recently at Hollywood events. And who knows? Given the early success of Now and Again, it's a look you just may see Close wearing next September - at the Emmys.
December 1999