Starburst Magazine
Review of "Pulp Turkey"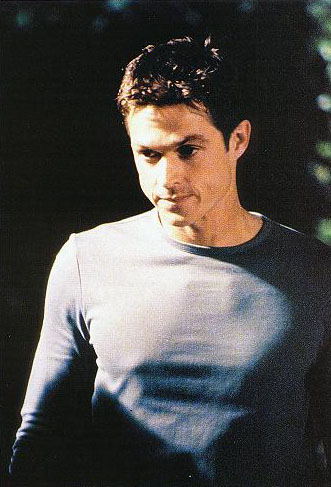 Departing from his grinch mentality for just a bit, Dr. Theo (Dennis Haysbert) invites Michael Wiseman (Eric Close) to join him for Thanksgiving dinner. In the meantime, Wiseman's family prepares to celebrate its first Thanksgiving without Dad. Of course, Dr. Theo's car breaks down and he and Wiseman wind up at the Wiseman house, just as two thieves in pursuit of a precious medallion follow Roger (Gerrit Graham), who is carrying the medallion in a briefcase handcuffed to his wrist, to the Wiseman house, where's he's gone for dinner.
Ultimately, in Pulp Turkey, Wiseman must come to the rescue of his family without anyone seeing his superpowers. Pulp Turkey continues the terrific tease that is so central to the show. When Wiseman enters his old house, he off-handedly tells Dr. Theo where to find the phone. Later, Wiseman's daughter playfully tosses Wiseman a spicy nut; of course only her father enjoyed spicy nuts. Series creator Glenn Gordon Caron keep [sic] finding inventive ways to have Wiseman and his family interact and it's a mighty impressive feat. And entertaining, too. Caron and his team are pulling off exciting stand-alone stories enhanced by the kinds of little moments that enable the audience to embrace the characters over the long haul.
While no one can pretend to fully understand Dr. Theo yet, for example, we get a nifty little quirk here. Dr. Theo adores cars, especially his. When it breaks down, he refuses to leave it on the road and run the risk of anyone stripping it bare. He won't even let Wiseman break the window in order to gain entry. "This car means everything to me," Dr. Theo states. Wiseman soaks this in. "Do you know how pathetic that sounds?" he replies. Great stuff. Terrific show.
Issue 257